SOURCE: ClickOrlando.com
ORLANDO, Fla. – Face it, we live in a society obsessed with posting photos for the likes.
Businesses and landscapes even have dedicated Instagram backdrops begging for people to pose, post and tag. You can't resist snapping a picture in front of a great mural or a cool statue. It's for the memories — and, most times, for the "gram."
Central Florida is filled with photo-worthy gems. Here's a guide of where and how to snap your next Instagram post.
1. Orlando Postcard Mural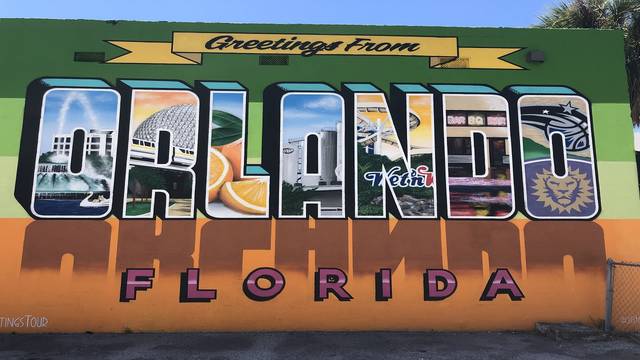 Everyone will know where you went after posting this pic. The postcard mural at Uncle Tony's Donuts in downtown Orlando will tell people exactly where you were. Each letter is painted with what makes up the City Beautiful — with a bit of Disney and Orlando's hometown teams. One picture, and you can keep this postcard forever.
Pro tip:
Small subject, big wall. That's how you'll want to handle this piece. Have your subject pose on one side of the mural, not the middle. If you're going to slap a filter on this one, make sure it makes the mural colors more vibrant, a plus if you're taking the photo on a not-so-sunny day.
2. Silver SpringsFollow our pro tips to snap Instagram-worthy Central Florida photos. (News 6 Producer Tiffany Anthony @producertiffany)
Silver Springs is just one of the many parks you can explore to soak in Central Florida's natural beauty. Mind you, it's not easy looking photogenic on a kayak or canoe but if you're determined to snap a scenic photo it is possible. The blue, clear waters or Florida's unique plants make a great photo on their own. You might be able to capture Florida's wildlife, like deer, turtles or river otters.
Pro tip:
Wildlife photos make for a beautiful setting, but not for selfies. You're going to want to hand over the phone for this one to really get a stunning nature shot– and Central Florida has plenty of sites to get a picture like this. Make sure you leave space for the nature — so that means the overhanging trees and glistening water needs to shine, you're just part of the photo.