SOURCE: ClickOrlando.com
ORLANDO, Fla. – Days after strong storms rocked Central Florida, spawning an EF-1 tornado in Flagler County, another front will bring the potential for severe weather to the region.
"This front will be strong, with a line of showers and thunderstorms building in late Tuesday afternoon and into the evening hours," News 6 meteorologist Troy Bridges said. "The strongest line of storms will likely come into Central Florida along I-4 by 10 p.m."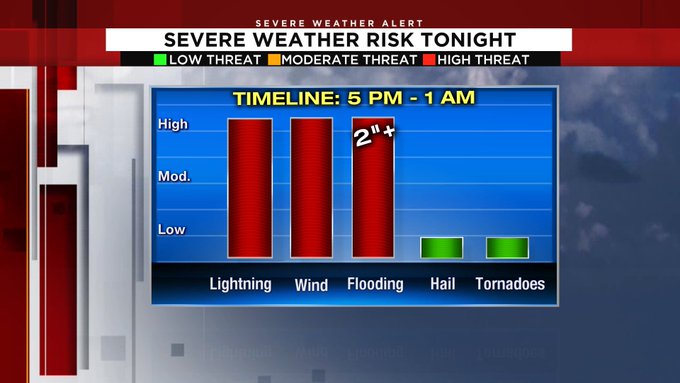 Bridges said the main risks will be lightning, strong wind and heavy downpours.
Orlando will see a near-record high of 84 before the storms strike. The average high in Orlando on this date is 73. The record high is 87, set in 1922.